Areas of application for the ekey uno fingerprint scanner
Flexible and independent
Since you can remove both the ekey uno fingerprint scanner and the door lock actuator without leaving any residue, they are ideal for your rental property. You also benefit from very easy and simple mounting. So if you change your apartment frequently, this is not a problem, because your smart retrofitting set will accompany you in the next part of your life.
Are you a landlord yourself?
The ekey uno fingerprint scanner in combination with the door lock actuator is also interesting for you as a landlord, because you can upgrade your rental property in no time at all. In this way you increase your tenants' satisfaction at a low price. You can record up to 20 users per fingerprint scanner, and thus equip larger living units perfectly with the power duo.
Residue-free removal?
Glue the mounting plate of the ekey uno fingerprint scanner to a smooth surface – no more drilling, chiseling or cabling! In our Quick start guide, we show you how it works!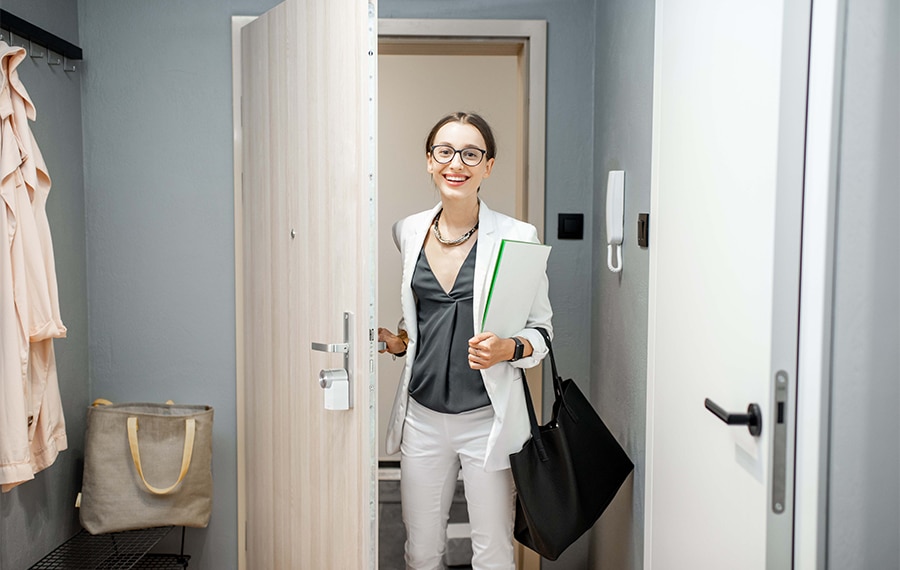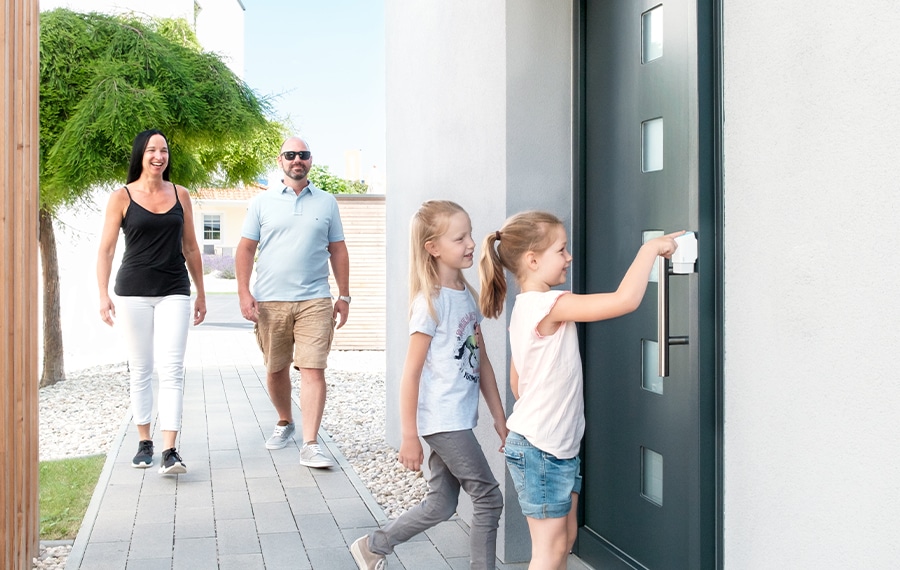 My home is my castle
With the ekey uno fingerprint scanner and the door lock actuator, your home becomes a smart home in no time. You can power the ekey uno via rechargeable battery or via mains power (by cable) and thus choose between residue-free and built-in mounting.
Possible areas of application:
Your front door as the main entrance
The separate entrance to the garage
The door to your garden shed
Also ideal in the allotment garden
Vacation home or apartment
Prefer a permanent power supply?
Are you building, renovating or remodeling your house? Then supply your ekey uno fingerprint scanner with power via cable. Click here to see the mains-powered set!
The workplace 4.0
With the ekey uno fingerprint scanner, you get a smart access solution for your company. Particularly suitable for small and medium-sized enterprises (SMEs), as they have a manageable number of employees and access to the company building.
Advantages for entrepreneurs:
Access permissions can be assigned to up to 20 users
Easy monitoring of access via the ekey uno app
Flexible assignment of access rights at defined times

Benefits for employees:
Convenient and quick access
No more cumbersome key sharing
GDPR conformity?
Biometric data belong to a special category of personal data, which can be processed in the company with the consent of the person in question in accordance with the GDPR.