The ekey uno fingerprint scanner in detail
Mounting height:
110 cm
Battery life:
about 6 months
Number of fingers:
200 fingers or 20 users
IP code:
IP54
False acceptance rate:
1:10,000,000 FAR
False rejection rate:
1:100 FRR
Operating temperature:
-20 °C to +60 °C
Material:
Plastic ASA-PC and PMMA
Color:
RAL 000 90 00 – white
RAL 7021 – black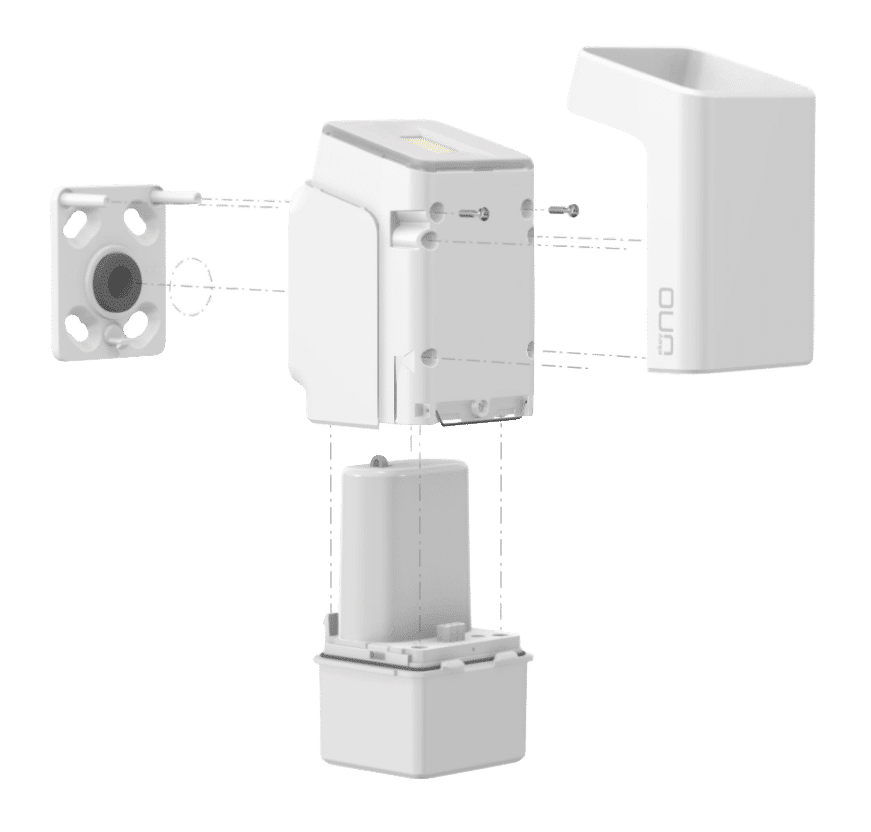 A comparison of our retrofitting sets
ekey uno fingerprint scanner

+ Nuki Smart Lock 3.0 Pro

ekey uno fingerprint scanner

+ Nuki Smart Lock 3.0

ekey uno fingerprint scanner

+ eqiva door lock actuator

Opening doors with a fingerprint scanner

Registration of up to 200 fingers (20 users)

Assignment of access authorizations

Definition of personalized time slots

Retrieval of an access log

Administration via mobile device


For all common locking cylinders (knob cylinders)

Compatible with Apple HomeKit, Amazon Alexa, Google Home, and many more

Connection to smart home systems


Rechargeable battery pack
Mounting and initial activation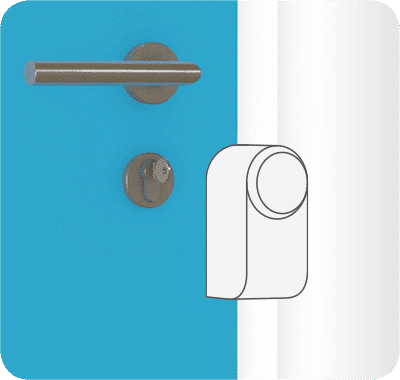 1st Step
Mount your Nuki Smart Lock or your eqiva door lock actuator on the inside of the door.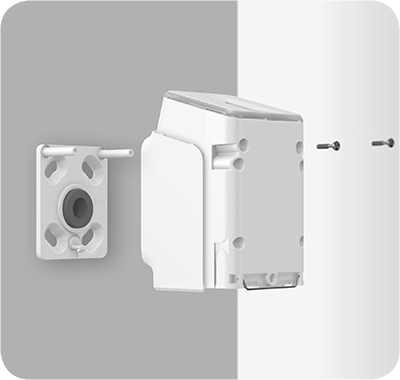 2nd Step
Attach the fingerprint scanner at an optimal height of 110 cm using adhesive strips or screws.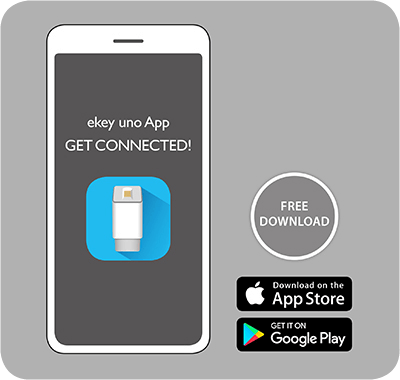 3rd Step
The ekey uno app (starting from iOS 11 and Android 7) guides you step by step through the initial activation.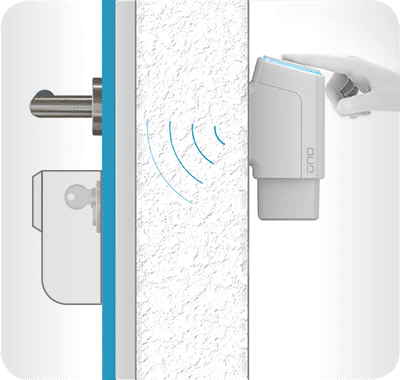 4th Step
Store your finger and open the door very easily with the ekey uno fingerprint scanner.
Would you like to know how the smart retrofitting set works? In our video you will learn everything about the following topics:
Functional scope of the retrofitting set
Wireless connection between fingerprint scanner and door lock actuator
Operation with the finger
Mounting on the wall