Launch the 'ekey uno app'.

Tap on the "Device" symbol at the bottom.
Tap on "Connection".
Tap on "COUPLE DOOR LOCK ACTUATOR".
Follow the instructions.
Android: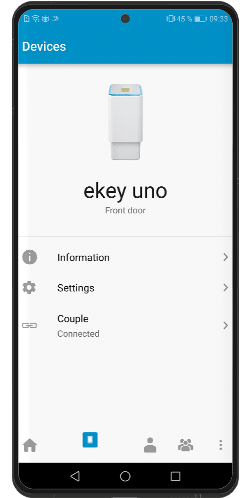 iOS: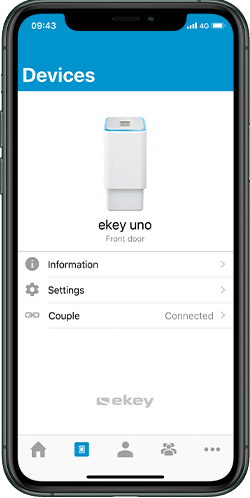 The user manual for the 'eqiva BLUETOOTH® Smart Lock' can be found 
here(pdf).
You can find support for connection issues with the 'Nuki Smart Lock'
here
.