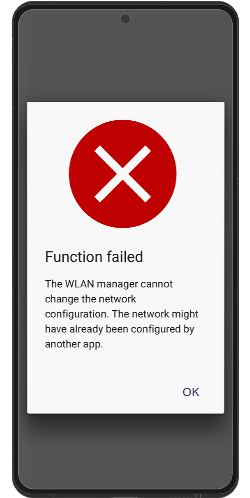 The error message "Function failed" occurs when there are problems with assigning authorization to the mobile device. Either the operating system or the 'ekey uno app' cannot query or save the WLAN password.
Please follow the steps below to solve the problem.
Navigate to the "Settings" menu on your mobile device.
Select the WLAN network of the 'ekey uno'.

Remove the WLAN network from 'ekey uno'.

Connect to your 'ekey uno' via the 'ekey uno app'. Do not connect via the WLAN settings of the mobile device.